The Wonders of SeaWorld Orlando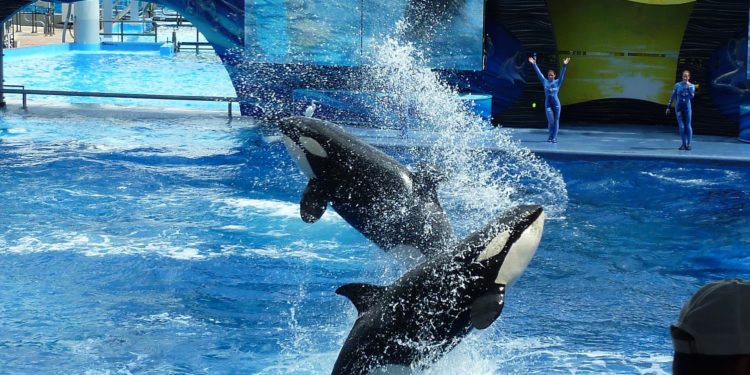 Orlando is definitely the capital of theme parks, and even though most people immediately think of Disney or Universal, the one park that's severely underrated and absolutely on par with the others is SeaWorld. It's always a treat when you spend a day in SeaWorld Orlando, as it's truly a wonderful experience – both for going alone or with your family.
You can see the animal from up close
A fantastic example of something that SeaWorld does incredibly right is the approachability of the animals. There are plenty of attractions in SeaWorld where you'll be surrounded by animals and you can always easily get close to them and interact with them in such a way that it would be nearly impossible to do so in another situation. It's even possible for the kids to dive with sharks – in a cage, of course – and that type of experience would be something that the kids will about for ages.
The rides are amazing
One of the primary reasons for visiting SeaWorld is fun, and fun is the name of the game once there. The rides themselves are incredibly versatile and unique, with plenty of different themes and varieties, and each one is more fun to be on than the last. From swirling rapids, to water coasters, and to floorless roller coasters, you're bound to have a lot of fun on the rides.
It's educational
While there's a modern trend of edutainment, and that's a word that's often used liberally, SeaWorld really does go out of its way to educate everyone about its wondrous natural aspects, all the while being incredibly fun. There are plenty of educational interactive stations all throughout the exhibits, and there are regular special seminars where it's possible to learn all there is about the many animals shown on display in SeaWorld.
The food is great too
A part of SeaWorld that most people forget about is the amazing restaurants that regularly create a lovely atmosphere to dine in. The food is not only great and top notch, but there are some restaurants, like Sharks Underwater Grill that allow you to eat while surrounded by wonderful sea creatures, because the whole avenue is submerged underwater. Besides high quality food, proper ambiance is one of the key focuses of the restaurants in SeaWorld, and they're absolutely doing a fine job at it.
VIP Access
There are some specials deals going around all the time, like VIP access that only lets you go ahead of the line, but also gives you backstage access to some of the most wonderful shows, as well as an opportunity to interact with wonderful animals such as dolphins – your child will never forget the time it held a penguin in its arms, because these amazing creatures are some of the most gentle animals that you can interact with.
SeaWorld in general is a fantastic place where magic does indeed happen. It's always fun for the entire family, and it's practically guaranteed that any person that visits SeaWorld will feel happier and fulfilled.