How to practice versatile cooking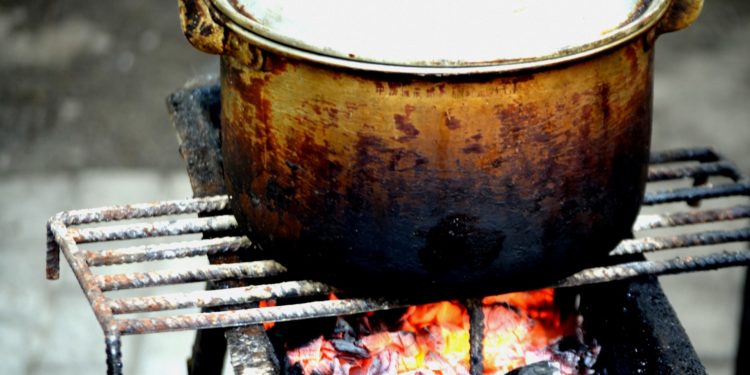 Who wouldn't want to be versatile in the kitchen? Especially if you're cooking on a budget, finding those essential ingredients that you can multipurpose into all kinds of different meals is a lifesaver. Similarly, unless you've got a kitchen space more suited to a five-star hotel, finding cooking equipment that can be used for a range of different tasks is also a good idea.
Have fun in the kitchen
Versatile cooking means knowing a variety of different ways to make use of a few key ingredients. This means that even if you don't have time to do a lot of grocery shopping, you still don't have to end up eating the same thing over and over again. It means that even if time is tight, you don't have to rely on processed and packaged junk food. With some basic, versatile cooking skills and a bit of preparation, you can eat healthily and well, impress your friends with your culinary abilities, and experiment with different combinations so that kitchen time becomes fun rather than a chore.
In addition, once you've got stocked up and kitted out, versatile cooking will most likely end up cheaper in the long run. There'll be less waste and fewer things going out of date as you'll have many more uses for them.
Getting started
Before we start thinking about ingredients, it's important to make sure that your kitchen has the basic tools of the trade. The number one essential is a good-quality chef's knife. Don't skimp on this: a sharp 8″ knife will be your best friend in the kitchen and your most-used piece of equipment. Next, you need some hard-wearing, multipurpose pots and pans. A great set that's frequently seen on TV and can be ordered over the phone is the Copper Chef Precision XL pan set. This is a five-piece set that can be used on the hob or in the oven as a roasting pan, steamer, wok, baking dish, and so on.
Other basic essentials include kitchen scissors, a wooden spoon and spatula, a chopping board, measuring cups and/or spoons, a colander, a bread knife, a small paring knife, a grater, a rolling pin, and a set of reusable containers (including Tupperware and mason jars). A blender or food processor will also hugely increase your kitchen options.
Stocking the shelves
Now it's time to look at ingredients. Your basic dry goods include flour, sugar, oats, cornmeal, baking powder, beans, lentils, pasta, and rice. Go for medium grain rice as this is the most versatile. Brown rice has more vitamins, but white rice can be used in more different ways. Also consider getting in aromatic rice such as basmati or jasmine.
You'll want extra virgin olive oil for cooking with, and this can also be used as a dressing or drizzled over a range of dishes. Cider, red wine, or rice vinegar also has many uses, and for instant extra flavor in many dishes, always have a range of condiments that you like. Versatile suggestions include soy sauce, mustard, chili sauce, hoisin sauce, anchovy paste, and spicy sesame oil. Peanut butter, honey, and marmite are also great additions to a surprisingly wide variety of dishes.
Spice it up
The true secret of the versatile chef is their spice rack. Once you've made the initial investment, you can make your own herb and spice combinations to liven up almost any meal. Make your selection according to taste, but classic starting recommendations include basil, thyme, oregano, cumin, turmeric, cinnamon, and smoked paprika, plus curry powder, chili powder and, of course, salt and pepper.
Versatile vegetables
Tomatoes are the great all-rounders of the fruit and vegetable kingdom. They can be eaten fresh in salads or sliced in sandwiches or salsa; they can be fried, roasted, or thrown into a stew. Tinned tomatoes are a classic base for so many sauces, and, of course, where would we be without tomato soup?
The humble mushroom is another addition that can bulk out many a meal, and it's a great meat substitute for vegetarians. Chickpeas can serve a similar function; they're just as at home in a curry as a salad. They can also be used to make flour, which in turn can make chickpea bread. And don't forget falafels and hummus!
Bananas are an incredibly healthy fruit that can be used in both sweet and savory dishes, eaten as a snack, or used as the basis for many a smoothie. Nearly as versatile are sweet potatoes. And avocadoes sit happily on toast, salads, in sushi, guacamole, and so many other places.
Get set up, do your basic shopping, and then have fun and explore! Once you go versatile, you'll never look back.