3 Awesome Cooking Apps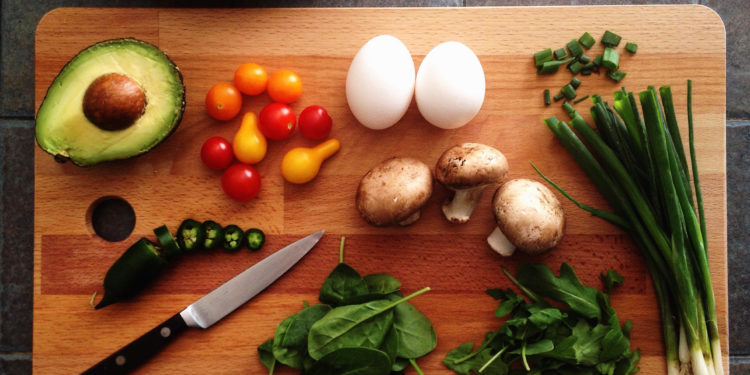 It can be hard to find the time you need to cook these days. More and more often, we're having to fit our mealtimes around long working days. Likewise, a lot of the time, we don't want to go to all the trouble of preparing a meal from scratch when we've already been out of the house for ten hours.
That's why cooking apps are particularly useful. Not only can we use our smartphones to help us decide what to cook, but they often take some of the hard work out of it; so, now, you can enjoy healthy and hearty meals without it biting into your day too much. Here are three awesome cooking apps we use on a regular basis to speed up meal-making!

BigOven [Android,iOS / Free]
BigOven is the first stop of many a cooking enthusiast for several reasons. The first of which is the massive catalogue of recipes; there are over 350,000 to choose from in this free app. You can add your own, too, and even take a nice photo to convey its delicious glory to other users.
Beyond that, one of the coolest things about BigOven is the way that it helps you to make cooking a lot easier; you can build a grocery list according to the recipes you want to make, and you can use the in-built weekly organizer to make planning for different tasty concoctions throughout the week much easier.
And, if that's not enough, there's even a social component that allows users to check out what everyone on their buddy list has been making; keep dibs on your family, your friends, and your favourite bloggers to keep you inspired at the touch of a bottom!

Allrecipes [Android,iOS / Free]
This particular app is great for helping to decide what to make when you're in a bind. Allrecipes places more of an emphasis on the social side of things, too.
In fact, the free Android and iOS app has over thirty million users who help to contribute to its immense catalogue of recipes. Based on which ones you decide to cook, your feed will continue to be shaped to accommodate your tests and – hopefully – start to present you with exactly what you want to cook every time you open the app up.
For beginners, there are step-by-step cooking videos (over one thousand of them), and there's even the nifty ability to walk into a store and find out which ingredients are on sale so that you can cook something delicious while still keeping things on the cheap!

Yummly [Android,iOS / Free]
This last addition is just an honourable mention, but for incredibly good reason: Yummly makes finding meals according to your specific requirements extremely easy.
If you want to have a hot dog or a burger while still sticking to a fairly strict diet, or you want to find meals you can still enjoy despite a lousy food allergy, Yummly's search engine has got you covered. And, like Allrecipes, it features an algorithm which learns what you enjoy over time and starts to suggest foods accordingly.
So, that's our round-up of our favourite cooking apps. Hopefully, they've got you thinking about ways you can start to incorporate more home made meals into your life. They're all free, to, so there's no excuse not to check them out! And, for more great articles like this, don't forget to keep checking back.