Bride Beautiful: Getting In Shape For Your Wedding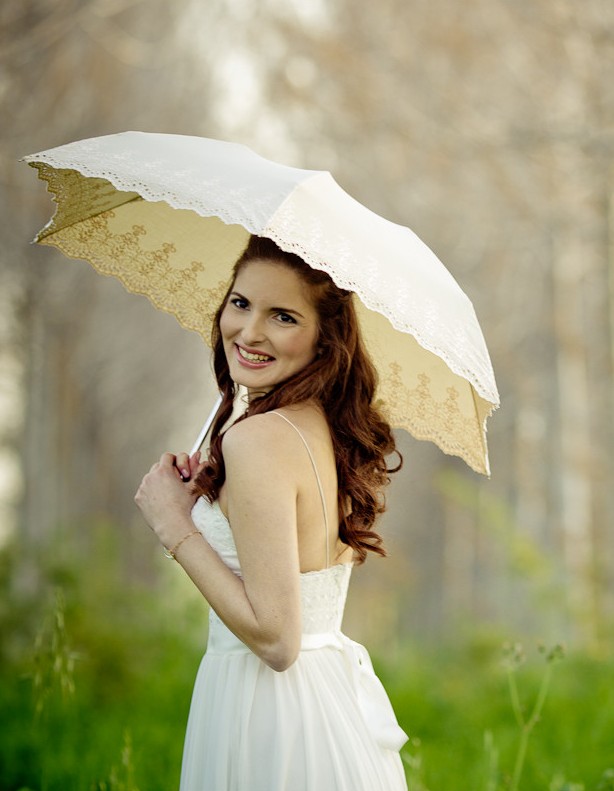 You're going to have loads to focus on when it comes to your big day, so one of the things you shouldn't be focusing on is your weight! Many brides take drastic measures to drop the pounds before their wedding. Tales of crash dieting, juice diets, and frantic exercise abound on wedding sites, but there are much more sustainable and healthier alternatives.
First, if you want to lose weight for your wedding, then you should start working on it right around the time you book your venue. Yes, that's right! You should look at a health plan to reach your goal weight up to a year in advance of your wedding.
Why so far out? For one, engagement photos often happen months before the wedding date and are used in everything from your wedding website to your invitations. We're sure you'll want to be slimming down for these!
Even more importantly though, a year permits you to build a healthy plan for your eating and exercise goals that still lets you sample your wedding cake, enjoy some bubbly, and still have your fittings go to plan.
Another reason you should look to lose months out from the big day? Fittings.
Your wedding dress will require multiple fittings, but the more weight you lose, the more chances that your dress may not fit you. To prevent this, try to get within 5 or 10 pounds of your goal weight so that the dress can still be altered to fit you. Large drops in weight can mean that seamstresses simply can't alter the dress enough without destroying it.
So what kind of exercise should you look into as a bride to be?
We're firm believers in the power of yoga and Pilates. These empowering, lengthening and strengthening exercises allow you to drop weight gradually while stabilizing your muscles and strengthening your core.
Pilates is a great option for those who dislike straining or pushing your muscles to exhaustion. Pilates is all about focused extension and retraction of specific muscles, so you are never left feeling ragged and sweaty.
Yoga not only helps strengthen your body and slim your waistline, it also helps with your mental state. Planning a wedding is extremely stressful and finding ways to cope with that stress is very important.
Not only can stress cause tension between you, your fiancé, and your wedding guests, it also has a host of other health dangers. These include:
Headaches
High blood pressure
Acne
Digestive Problems
Depression
Anxiety
And more!
If this nasty list isn't enough to concern you, keep in mind that many of these issues can turn even the most laidback bride into Bridezilla. To avoid this, invest in a healthy diet plan that includes lots of fruits, veggies, whole grains and nuts, and start taking your vitamins as well. Probiotics have been shown to also be incredibly beneficial to the body's overall health, so including those to your diet will also help you get in shape!
Want to join a yoga or Pilates studio before the big day, but aren't sure where you can find the free cash during the pre-wedding crunch? Consider checking out sites like JJsHouse.com, which offer affordable and gorgeous wedding dresses at deep discounts! This will free up some cash for working out, and still get you in your dream dress.