How to Make Planning Your Perfect Wedding Easy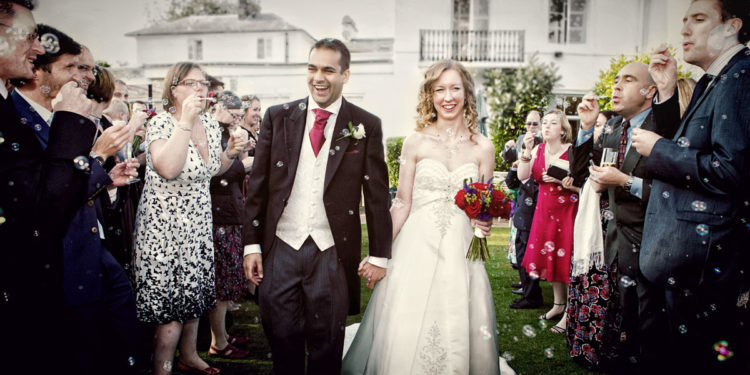 For the creative bride who wants to go DIY, planning a wedding could be one of the most stressful times of her life. It is easy to have it all perfectly laid in your head, but much harder to execute.
To escape being overwhelmed by the million things to do – from getting fresh flowers, to booking a hall, meeting hair deadlines and deciding the ideal honeymoon destination – plan ahead!
Create a Budget
One of the most important things to do when planning a wedding is to make a budget that contains the ultimate checklist, ensuring you have accounted for every cost. The best way to begin is by listing everything that you need to pay for, starting with the most important – such as the wedding dresses and venue – and then work from there. By having a checklist, you can avoid any unwanted last-minute surprise payments you can't afford to make.
The Ultimate Checklist 
This is the most important thing after setting your budget. It's the ultimate wedding guide that carries you through the wedding preparation. This checklist contains timelines and things to be accomplished. It also contains all relevant items you need for your wedding – according to their scale of preference. 
A checklist helps you get everything organized while adhering to your budget. There are also checklist templates online to enable you draft up yours without leaving the most important things. 
Create Your Guest List 
This is a very sensitive aspect of wedding planning, because anyone who doesn't get invited may feel offended. To avoid making enemies or leaving anyone important out, have a sit down with your partner and plan. At the end of the day, you both will eventually come up with a guest list which contains names of people you want at your wedding – from both sides of the family and friends. If done early enough, you can send invites to them, so they can plan ahead. This should be done with the budget and venue, to avoid having 500 people struggling for 200 seats and sharing quarter glasses of wine. 
Launch a Guest Friendly Website
This will make your work easier. Rather than spend time and money printing new invites when things change, sending texts with updates, calling guests day in day out, simply send a note containing your wedding website link to your guests. That way, they are regularly updated with information on the date, venue and time of your wedding. It is also easier for them to confirm their attendance via the site. In case there is any change of plans, you can easily inform them. It is also eco-friendly compared to always printing cards – which will inevitably end up in the landfill
Be Slow to Act When Making Payments or Purchases 
No matter how cheap a wedding vendor says their service is, always compare other options and prices, then weigh up the pros and cons of each. In the case where you have settled for one, read every contract carefully. Endeavour to ask questions and be fully satisfied and convinced with what they have to offer before signing legal documents. 
Select Flexible Dates, Time of the Year and Theme
Keep in mind that certain changes in weather, finances and commitments can have an effect on the date of your wedding. Therefore, have at least 3 different dates in mind, so you know what to do when there's an issue. Make your dates flexible, especially if you are planning your wedding for a particular time of the year- say spring, summer or fall. 
Themes are also important as they will influence what form the decor, dresses and ambiance will take. Your theme can be rustic, vintage, modern, formal or even traditional. But ensure it's one your budget can handle. 
Seek Advice from Other Couples
For every couple that has married, there is always an experience or two they can share with you. It may be errors they made, regrets, high points and successes; consult them to avoid making the mistakes they made. 
Use only vendors you can trust 
For you to pull off a beautiful and memorable wedding, your vendors should be people you can trust. It's impossible for you to oversee everything, so everyone working with you must be on your side. Let them know the venue, what time the wedding starts, when they can set up, an onsite kitchen for the caterer and leave the rest to them. This way, you can rest easy and focus on other core plans – knowing all hands are on deck.  
Personalize your wedding
Do not be limited by the traditional wedding stereotypes. Your wedding is about you after all!  Throw in some personalized ideas that say a lot about just you and your partner – put on your creative cap and wow yourself and guests. 
Begin a wedding ritual that will remain evergreen in people's memories and could even be adopted by generations to come. Be a trendsetter! 
Learn to overlook
We can only aim for perfection!  Try to overlook little hitches and not let them dampen your big day. The most important thing is that you're getting to spend forever with the love of your life, so focus on the happiness that is to come.