6 unique places you must see in Maui, Hawaii.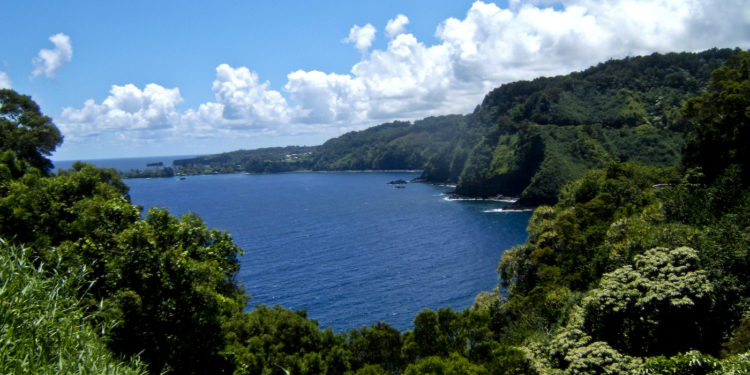 Everyone loves Hawaii, and whether you are going to come for a fast hop, or you want to take your time for a longer visit, you are sure to make some memories to last you for a lifetime. A magnificent place to start those memories is in one of the many Hawaii rental homes that you can enjoy for a fraction of the cost of a hotel. Hawaii is an amazing place and has so much to offer. There are, of course, the standard things that tourists come to do, but you will miss so very much of what Hawaii is if your exposure is limited to just those. Hawaii has an amazing culture and a long respected history. Hawaii's culture runs deep, though on the surface it might seem like all matching Hawaiian shirts and fruit drinks, Hawaii has much more to offer than that. Much of the "tourist" Hawaii is manufactured, but the real Hawaii is there to see with very little digging to find.
1) The Road to Hana
First and foremost, you must experience the road to Hana in Maui. This trip is a full day of driving. You may hire a guide, or rent a car and travel at your own leisure. There are advantages to both ways, though we might suggest taking a guided tour for the first time, and then the second time you travel the road, travel it on your own. A guide can tell you the history and point out things that you might never have even noticed on the trip. For instance, there are rainbow trees that look like they have been drawn on by multi-color pastel crayons. It is quite a sight once you see them. If you take a guide, ask around for a good storyteller, as that is half the enjoyment of the trip. If you travel on your own, you can take as much time as you like on the trip, and there are many guidebooks that will help you enjoy the experience.  If you drive yourself, just remember that a lot of things in the guidebooks might be on private property or in protected areas. So always treat the areas and the people around them with respect.
2) Pa'ia Town
Start your trip early in the morning in Paia Town. This is one of the most unique little towns along the north shore. It is a good place to stock up on things for the drive and you can explore the little shops before you head out (hint: breakfast at Charlie's).
3) Twin Falls
You might want to make one of your first stops on the road at a place called Twin Falls, so make sure you bring swimming attire with you as it is a paradise of a place to swim. A word of warning to those of you that are used to heated swimming pools, the water in most of the natural pools in Hawaii is water from the mountains. Depending on the season it can be the cold rain, or much colder runoff, where it feels just like ice water. The runoff comes down rather fast, so sometimes those pools are what we would call refreshing, as in an eyes wide open OMG kind of way. Twin Falls is just a little past mile marker 2. There is also a farm stand there where you can buy fruits and fresh drinks and prepare for the next leg of the trip. The people that work there are very friendly and may even have some more advice on other things close by to see.
4) The Bamboo Forest
Another place to stop and take a step back in time is the bamboo forest, just past mile marker 6. You can take a short hike through this jungle area, and just feel the calm, ancient bamboo forest seep into your bones. It is a place where you can believe you have gone back in time. Another word of warning though, bring good shoes as things can get a bit slippery. This place feels like a primeval forest of bamboo and jungle plants. On any hectic day in the future, you can just bring your mind back to the bamboo forest and you will feel the stresses of the world fall away.
5) Seven Sacred Pools
When you get to Hana, if you drive a few more miles to around mile marker 42, you can also take another dip to refresh yourself from the drive at the Seven Sacred Pools. These pools are a must see. We would suggest that you bring extra batteries and storage cards for your camera, as everywhere you turn you will see a beauty that you just can't believe. You will definitely give your camera a workout. A lot of people just drive back home the same day from the trip, but we have always enjoyed spending a day or two in Hana, and exploring the area and town.
6) Maui Stables Culture Ride
One more thing that you will never experience anywhere else, is a cultural horseback ride from the native owned and operated Maui Stables. They will take you in small groups on a ride and tell you stories of the history of Hawaii, passing knowledge down to you as they have done with oral history for hundreds of years. They will teach Hawaiian chants and make you feel as if you are riding in the past with all the mystery and fascination of being a Hawaiian from a previous time.
There is just so much to do and see on the road to Hana, ten times more than we can write about here. We have not even scratched the surface of the rest of Maui or even of any of the other islands. We have just told you about our favorite part, the Road. We encourage you to go and relax and take your time there if you can. Poke your nose in all the hidden places, the cultural, the secret places, you will find them much more enjoyable than the standard "made for tourists" experiences. Learn about the real Hawaii. You will never get bored as there is so much that you can experience.  Maybe we will meet you there on the road to Hana. Aloha.