5 Ridiculously Expensive Items Only The Super Rich Could Afford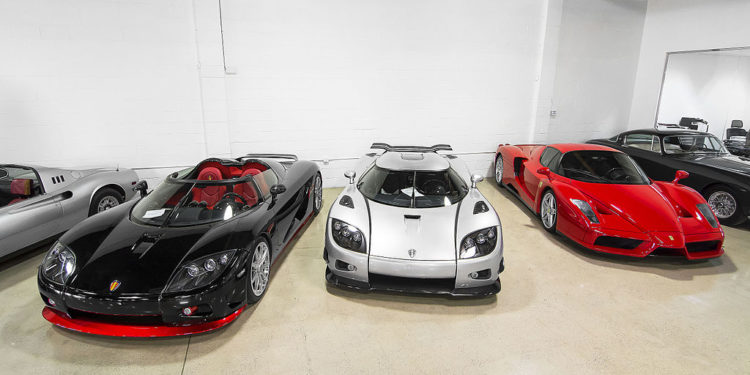 Have you ever dreamed about being a billionaire? Or perhaps a millionaire lifestyle would be enough, either way having so much money could help you to afford some of the world's most expensive items. For most of us this is a dream which we may never come to realize, but there is no harm in dreaming right? After all, when you head online to see if you won the Powerball lottery, your fortunes may very well have changed in a matter of seconds. Today we are going to have a look at 5 items that only the super rich could afford, and what you may be able to afford if one day your dreams come true.
Salvator Mundi
Art collectors were whipped up into a frenzy last year as one of the last remaining works by Leonardo da Vinci went up for sale at Christie's auction house in New York. The piece is called Salvator Mundi and it is a depiction of Jesus Christ, following some excellent restoration the piece was sold twice before hitting the auction floor, where the arts and culture department of Abu Dhabi picked up the piece for a cool $450 million.
Koenigsegg CCXR Trevita
The most expensive car in the world is the Rolls Royce Sweptail which cost $13 million, it was made for an individual customer however so there are no more on the market. Behind the Rolls however, is this incredible offering from Koenigsegg, which the super rich can pick up for just over $4.5 million. This beautiful sports car features a carbon fiber body which has a diamond weave blended in, with real diamonds of course. The car has a 4.8 liter v8 engine with  carbon ceramic brakes and a unique dual carbon rear wing, pull up in this at the lights and everyone will know that you aren't playing around.
Lindeth Howe Pudding
You have to have a salary far beyond the average wage to afford this decadent pudding from the Lindeth Howe hotel restaurant in England's Lake District. This chocolate pudding features gold caviar,  champagne and comes in a replica Faberge egg with a 2 carat diamond on top. This dessert will cost you a sweet $35,000.
Billion Dollar Home
Only a super rich individual could afford to pick up this home in Antilla Mumbai, where the world's first billion dollar home has been built. This 27-storey offers over 400,000 square foot of space and features room for over 160 cars, three helipads, a stunning ballroom, a health center, a 50 seater home theater and even has a temple within its walls.
Parking Spot
The super rich need to park their car somewhere, so this $1 million dollar parking space in Manhattan seems to be the perfect fit. The parking space is in downtown Manhattan and features 24/7 security inside a small, one space garage unit. After all, if you are investing millions into your new Koenigsegg, you are going to need somewhere to put it, and what's another million to the super rich?
These are just some of the items which you could buy if you hit the big one.