Greg Volitich – 5 of the Best Albums for a Road Trip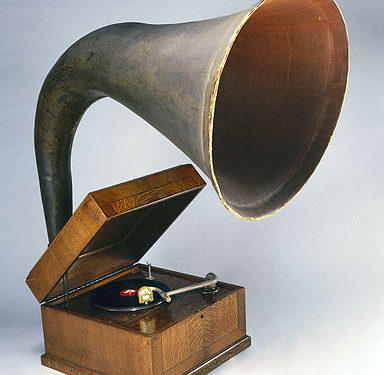 I have just arrived home after a wonderful two week US road trip with my travel buddy Greg Volitich. Naturally throughout the journey there were a great many conversations had, one of which stayed with me and has forced me to write this piece. The conversation turned to music before Greg challenged me to name my top 5 albums for a road trip. Throughout the journey this was something which I couldn't stop thinking about, and I have finally settled on my five. Take a look and see what you think.
Led Zeppelin – Led Zeppelin IV
Rock and roll always works well during a road trip, it keeps the energy up and gives you a good chance for a bit of head banging. In my book it doesn't get better than the fourth Led Zeppelin album which is lengthy enough to enjoy for many miles, and will ensure that it lifts you off your seat as Page, Plant and co rattle though some of the finest rock songs ever written.
Fleetwood Mac – Rumors
I love the way that this album ebbs and flows, and for me this is why I have picked it, along with the singalong value of the record. Not many albums possess quite as many smash hits as this one, and from the funky rhythms, the honest lyrics and the incredible combination of Stevie Nicks and Lindsey Buckingham, serves the perfect album for in-car listening.
Michael Jackson – Bad
There are few better things to do in the car during a road trip than to sing at the top of your lungs, and with this classic by the King of Pop, that is exactly what you can do. When Michale made this album he and his team put together one of the greatest selections of songs of all time, and each one is enough to get you screaming at the cars in front, and bobbing your head at the same time.
Pink Floyd – The Dark Side of the Moon 
Not all in-car albums should be singalong beasts or pounding rock and roll, and sometimes there will be lulls during the trip when you don't want to talk or sing, but just listen to great music. What I love about Dark Side of the Moon is the story that the album tells, sure there are a couple of big hits, but generally this is an artistic album which perfectly accompanies those calmer moments of the road trip.
Nas – Illmatic 
Not only the greatest hip-hop album of all time, Illmatic is also the perfect road trip album, and it can kick off the road trip in style. The storytelling on the album is exceptional and you will hear something different each time that you listen. Slick 90s hip-hop beats with Nas' rasping voice over the top is enough to make anyone bounce in the car, and it perfectly set the mood for the rest of the trip.