5 of the Best Wineries Near Toronto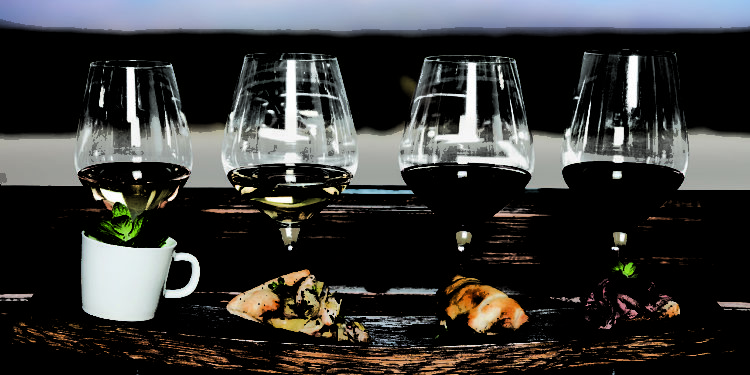 When you think of quality wines produced in North America a few places come to mind. They include California's Napa and Sonoma Valleys that are famous for producing world class, award winning wines every year. There are also other wineries throughout the United States in places including Arizona, Upstate New York and Virginia that produce wine varieties that are appealing to lots of wine drinkers.
One place that you tend to not consider however is the northernmost North American country, Canada. But surprisingly, Canada does produce good wine and the best Canadian wines are situated in the province of Ontario. This fertile region also called Niagara-on-the-lake (NOTL), offers some great choices for wines and many of the country's top wineries make their home here. In fact the region is constantly expanding and today more than 100 wineries are now based here. They come because it has been discovered that great wine can be produced here. There are also great wine tours throughout the area. So if you're thinking of touring these wineries as a group, consider booking a school bus rental from Toronto to make sure no one gets lost on the way there or has to miss out on the fun to be designated driver on the way back. Following is a list of the top wineries from Ontario, Canada.
Huff Estates
One of the most beautiful and entertainment filled wineries in the NOTL is Huff Estates. They also create several fabulous wines. The winery was created by partners Lenny and Catherine who imported seasoned French wine maker Frédéric Picard to oversee the operation. The result has been a series of excellent and improving wines which since they began operations in 2003. One great example of their success is their perfect 2013 Gamay. They have also turned the winery into an entertainment hub for visitors. So in addition to wine tasting you can see contemporary art works created by Canadian artists at their Oeno Gallery, or walk the gallery's grounds to view the four acre Sculpture Garden. During the hot summer months the winery features live music on the weekends. You can come and have a great meal while listening to local Jazz and Pop from local singers. Best of all, the winery has an Inn on the property where you can stay for the entire weekend or longer if you so desire.
Tawse
The most decorated Winery in the NOTL has won the award for top winery in the area four times and as recently as 2106. The winery is biodynamic and uses organic farming methods to produce a wide variety of excellent reds and whites. The top selections include their Quarry Road Chardonnay, their sparkling Quarry Red Rose, and their fien Cuddy by Tawse Cabernet Merlot which is a limited vintage produced along with Jim Cuddy.
Grange of Prince Edward
The owner of the winery, Caroline Granger has a knack for producing some of the finest red wines in the NOTL. She took over the 60 acre vineyards from her family and turn what was once farmland into one of the best wineries here. The winery boas a tasting room housed in an 1820s barn and you can come here and taste and also enjoy a meal made from local cheeses and meats. The wines to try are their Gamay Noir and Northfield Cabernet Franc. Each is delicious and not pricy.
Burning Kiln Winery
One fast developing area of Ontario for wine making is Norfolk County and the top winery there is Burning Kiln Winery. Arising from a repurposed tobacco barn, the winery gets its name from a portion of the tobacco curing process. They also incorporates names of the tobacco making process into the names of their wines. Try the Strip Room, Prime and Cureman's Chard and their signature wine the Kiln Hanger Cab Franc. You can have your wine served at the winery in a glass walled room that gives you a view of the winemaking process. You can also tour the facilities and enjoy a meal at their on-site eatery, David's.
Stratus Vineyards
Winemaker J.L. Groux is one of the pioneer winemakers in NOTL and has perfected his craft perhaps better than anyone in the region. They produce award winning and affordable wines whse sales increase each year.  His 62 acre winery is a collection of iconic structures centered by a beautiful building with floor-to-ceiling windows. Here you will find a tasting room and wine production in full swing. Try their There 2016 Stratus Icewine Red, or the 2014 Stratus Decant Cabernet Franc on their outdoor terrace. There is also a Vineyard Sip & Stroll tour where you can tour the vineyard and learn about its history and growing techniques.